Pirate Weekend VIP Pass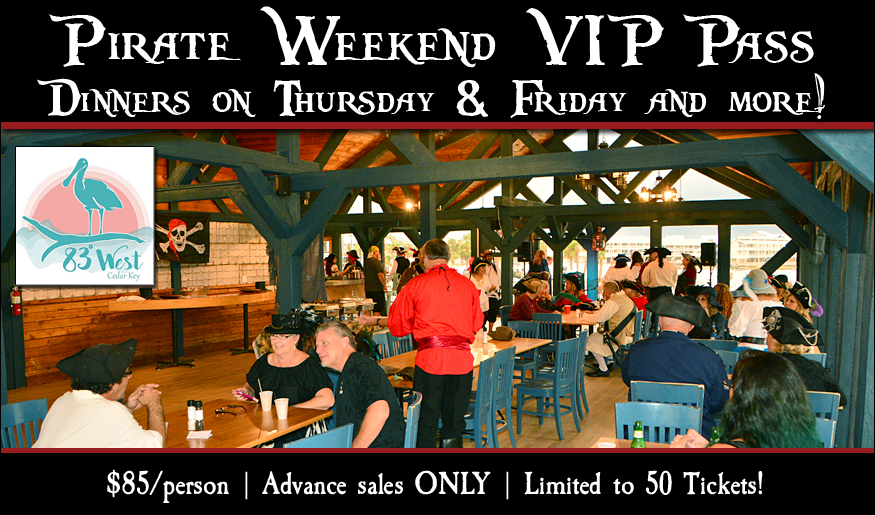 Attention on Deck!
This year we are pleased to offer once again a very special way to partake in the merriment over the course of the weekend!
available for purchase below and entitles the bearer to the following:
VIP Night at 83 West – Thursday, Nov. 30, 7:30pm
This dinner and entertainment event will be open to VIP Pass holders only! It includes the following:
Buffet dinner at 83 West in private dining room featuring:
Menu being planned now…
One free draft beer or house wine
5th Anniversary Commemorative 18.5oz Mug (photo right)
Live Entertainment by the Bawdy Boys
Cash Bar
Parlay with Pirates at the Cedar Key Community Center – Friday, Dec. 1
Hang out with your fellow pirates and wenches and enjoy our featured Friday night gathering (see Parlay Page for details):
In addition to the above, VIPs will enjoy the following:
Guest spot in the epic battle (if ye dare!)
VIP Placement in the pirate parade
VIP Pass tickets are available for $85 each and will not be available onsite. Limited to 50 tickets, so don't delay, get yours now!
Save