Pirate Weekend VIP Pass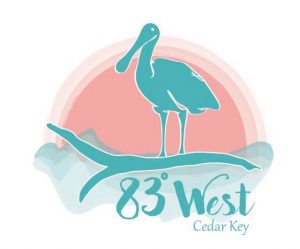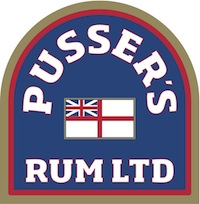 Attention on Deck!
This year we are pleased to introduce a very special way to partake in the merriment over the course of the weekend –
The Pirate Weekend VIP Pass
This special ticket is available for purchase below and entitles the bearer to the following:
Pusser's Night at 83 West – Thursday, Sep. 15
This dinner and entertainment event, hosted by Pusser's Rum,  will be open to VIP Pass holders only! It includes the following:
Buffet dinner at 83 West in private dining room featuring:

Wild Boar Pasties
Duck Wings
Cold Pressed Duck
Smoked Pig
Charcuterie
Preserved Mushrooms
Stuffed Peppers
Roasted Corn Salad
Pickled Deviled Eggs (a pirate's favorite kind!)
Walnut Bread
Rum Cake w/Rum Raisin Sauce
…plus some surprise items

One Pusser's Cocktail
A Pusser's Commemorative Ceramic Hip Flask (photo right)
Live Music by Rueben "Lounge Lizard" Morgan and Angelina Morgan
Pusser's Rum Sampling, some new rums rolled out exclusively for us!
Preview of TWO unique auction items (Pre-bids will be taken for Saturdays Auction):
1) A commemorative custom made sword from BD Blades
2) A custom made, fully functional, Queen Anne Pistol with Sterling Silver inlays made by Pirate Arms, engraved with Cedar Key 2016
Cash Bar
Door Prizes
Parlay with Pirates at The Island Room – Friday, Sep. 16
Hang out with your fellow pirates and wenches and enjoy our featured Friday night gathering (see Parlay Page for details):
Buffet dinner at The Island Room at Cedar Cove
One Pusser's Cocktail
Live Entertainment (Rusty Anchors and Bawdy Boys)
Cash Bar
Door Prizes
In addition to the above, VIPs will enjoy the following:
Guest spot in the epic battle (if ye dare!)
VIP Placement in the pirate parade
ANNOUNCEMENT: Friday night's Parlay with Pirates has been sold out.  Consequently we can no longer offer a full VIP Pass which includes the Friday night event!
So… we've come up with a special ticket just for Pusser's Night on Thursday at $60.  It still includes the full dinner and drinks experience plus the Pusser's Flask (a $25 value by itself!)  You can still come and have a piratical good time at this not-to-be-missed event.  Go to the Pusser's Night Thursday Only page to purchase this special ticket.