Thieves' Row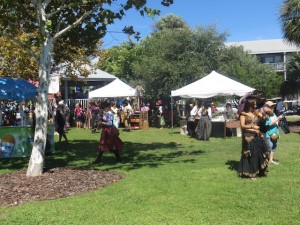 We shall have more space for Thieves Row once again this year – look for their booths and tents arranged in the City Park (see the map).  The 2016 Thieves' Row will be open on the following schedule:
2016 Thieves' Row Hours
Friday, Sep. 16         12:00pm − 6:00pm
Saturday, Sep. 17     10:00am − 6:00pm
Sunday, Sep. 18       10:00am − 4:00pm
Cedar Key Pirate Invasion Weekend is open to the public and free of charge.  The entire town of Cedar Key and all visiting tourists are free to attend the festival as often as they wish.  This year we anticipate between 6,000 and 10,000 attendees, so there will be plenty of traffic through the park all 3 days.
Huzzah!  We've sold out all our vendor spaces!  Thanks to our loyal vendors and the new recruits, we're looking forward to a great festival!
Welcome Back!
The following fine merchants are returning this year… Huzzah! (click the links for more info)
CAM Creations – 16th, 17th and/or 18th century reenactment gear, clothing, fabric, kids toys & games, glassware, etc.

Dredmor's Plunder – leather belts, baldrics, bags, bootstraps, crowns, bracers, cuffs, pistol holsters, leg holsters, sword hangers, mug wraps, flask wraps, skirt hikes, mug straps, notebooks, accessories

Gypsie Moon – Henna Body Art,Pirate Costuming and accessories,flower and feather hair clips,jewelry

Gypsy Blue Trading/Dogfish Leathers – Hand crafted Piratical leather items, nautical brass compass, spy glass, bowsain whistles, etc.

MaddogSam Pirate Craft – Hand crafted Leather items, pirate accessories, including weapons, hand sewn booty bags, toys for lil' pirates. (expanded presence this year!)

Nostalgic Soda of Bronson – Homemade soft drinks

Old Crow Custom Metal Art – Metal art that includes silhouettes of pirates, ships, shipwrecks, fairies, undersea life, fire rings and fire pits.

Pirate Fashions – Wide range of pirate and wench clothing, accessories and weapons.

Tin Can Tinkers Designs – Pirate wear accessories, cool pirate hats, & jewelry

The Sewing Wench – Quality pirate clothing at affordable prices. Clothing including, but not limited to: poet shirts, pants, sashes, vests, and pirate coats. (expanded presence this year!)
Aaaaand Introducing –
Exciting new merchants in this year's lineup:

Aromavardo – Formulated & produced by Licensed Aesthetician.  "Gypsy" camp with our handcrafted "vardo" and big, bright umbrella, and our costumes are Romany Gypsy inspired.

Captain's Closet – Millinery works (Hats) Plus Size Garb and a wee bit of leather. Please see my Facebook for my crafts.

Craft Crew – Bayou Billy Snow Cream

Dark Diamond Damascus XIII – Handmade Damascus Knives, make your own charm bracelets and necklaces, other jewelry and gemstones.

DC's Etched Glass Decals – Nautical/Seaside themed etched window film for home windows and doors.

The Dragons Bazaar – Fantasy-themed artwork, 3D pieces, metal jewelry, wood work,  glass & clay work.

Fantastical Menagerie – Jewelry, accessories and small sculptures in steampunk, pirate and ocean themes. Primary medium is polymer clay.

Florida Branch Godzilla – Sea life jewelry, swords, daggers, handmade pendants, etc.

Grumpy's Homemade – Homemade ice cream on homemade waffle cones, ice cream floats, fresh squeezed and frozen lemonade, sweet tea, and boiled peanuts.

Mimmy's Dog House – Gourmet sausages, lemonade, icees.

O.M.G. – Pirate graphic shirts, Men's pirate rings, charms, cross, chains and bracelets, small cellphone bags

Pyrate Isle Sauces – BBQ, Wing, Steak, Hot sauces, and seasoning blends.

Nature Coast Sport Kites – Pirate kites, flags, and yard spinners.

Sandra Nader Jewelry – We make handmade, one of a kind, ocean jewelry with semi-precious stones fresh water pearl and Australian crystal and all of our pendents are hand carved.

Sechmanoldesign – Handmade sterling silver jewelry with genuine stones. Personalized name necklaces. Chainmail necklaces and bracelets.

Sherry Berry Lemonade – Fresh squeezed lemonade and strawberry lemonade made with real strawberry puree.

Shiny Thing Blingery – Pirate-themed jewelry, pins, pouches, hats, etc.

Simplistic Artistic Design – Variety of mediums and designs, crafts for children, ocean/boat/pirate themed artwork.

Smokey's BarBQ – Delicious, locally made BBQ sandwiches and goodies.

Turner Family Honey and Bees – Raw honey and honey products