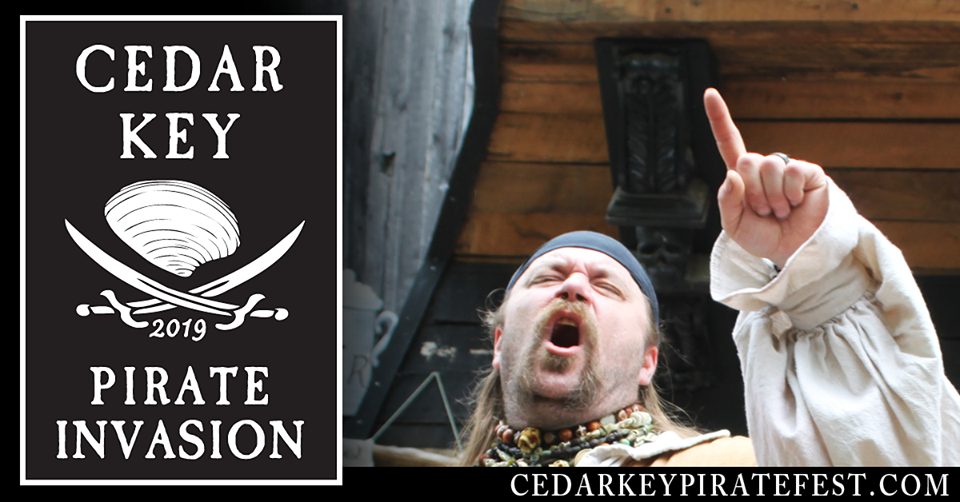 Attention All Hands!
It is with great reluctance and much disappointment that we find we must postpone the Cedar Key Pirate Invasion Weekend until next year – 2020.
We have not been able to obtain all the resources we need to put on a truly wonderful festival. And we realize we are running out of time to accomplish all that's needed to stage the event this year. And if we can't do it right, we're just going to wait until we can; rather than put on a lackluster event.
We know many of our loyal patrons have already made reservations and plans for November. And we encourage you to keep those plans in place and visit Cedar Key during this wonderful time of year anyway!
As soon as we can make some basic arrangements and plans we'll announce new dates for next year. We hope you will stay aboard for the voyage and see what we have planned for the next Cedar Key Pirate Festival in 2020!
Save