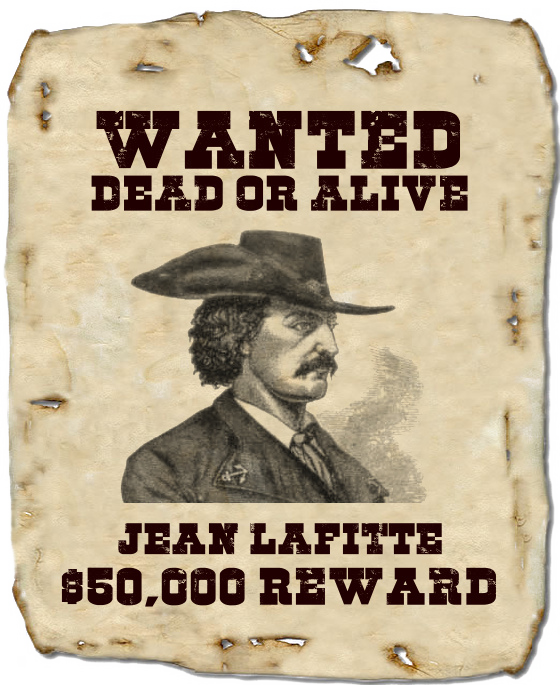 It has been rumored that John Laffite, the famous privateer, had buried some treasure somewhere in Cedar Key. He is coming back to town to find it Sep, 12-14. Pirates from all over Florida and Georgia are coming to town to try and steal it from him when he digs it up.
A contingent from the St. Augustine Garrison has been sent to Cedar Key to help protect the towns folks and try to keep some semblance of order. It is rumored that the pirates will be setting up camp in the city park and taking over Dock Street until the treasure is found. With the Garrison in town as well, this will NOT end quietly...
Come, celebrate the past with historical re-enactors! See how pirates lived on land when ashore. Watch the epic battle that is certain to be played out on the shores of Cedar Key. Learn from some of the finest re-enactors on the East Coast.
Are you smarter than the infamous privateer John Lafitte? Can you find his treasure before the pirates can? The battle for Cedar Key happens in the city park, on the beach and in the water, on Saturday afternoon, Sep. 13. Which pirates will choose which side? Will the Garrison be able to maintain order, or will they join the pirates and split the treasure?
Only time will tell the outcome... But whatever happens, you are in for a weekend of fun, merriment, and a piratical good time. Join us in Cedar Key on Sep. 13 for what is certain to be a unique and memorable event.